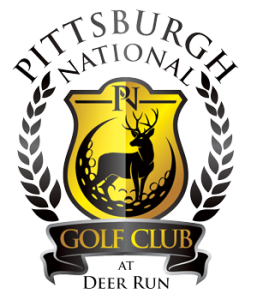 Weekly Newsletter
Things at Pittsburgh National Golf Club change all the time! So we decided to dedicate every Friday to a newsletter update. If there is anything specific that you would like to know about just let us know in the comments below.
Course News
Irrigation has been a huge issue with the lack of rain, and since we don't run on a city supply of water it has been even more difficult. We have placed on the course a pumping system to get deeper into our well, to fill up the ponds, so that we can pump water into our irrigation system. I have been taking pictures of the progress with that and will post them in next week's newsletter. Hopefully the course gets some rain soon!
Also, we are partnering with Sports Clips in Gibsonia, to host the "Help a Hero" Outing. But, the set date will be October 2nd, four player scramble, shotgun start 9 am. We will post the final details with more information in the coming week.
Pro Shop
This week in the pro shop you may notice a new face or two. So bear with us as we train them to the system. Also, we have in a new line of hat's and have updated some of our merchandise. We have most of what you may require for your golf needs, so stop in and see us!
Harry's Bar and Grill
Monday was our member appreciation day, and our kitchen staff put out a beautiful spread. Some were too cute not to get a picture of.
They can sure be creative. This up coming weekend is a holiday weekend, and were sure you have a ton of plans. But, don't forget Harry's has an awesome happy hour Friday night starting at 4pm, and a 3 for $15 menu Saturday. Two can dine for $30. You just can't beat that. Also in the works, is a family pasta night and some beer tasting dinners. Food and Beer featuring Southern Tier September 11th , and The night at Coney Island Fest September 25th.  Check our website on the calendar page often for updates on events and to register for them.
Other News
Memberships are out and are ready to be purchased for 2016. Make sure you have a look at our membership package Here . Then join us on Saturday, September 12th 2015 at 9:00 am, For a morning coffee Q&A. This is a general public meeting for perspective new members, so let your friends know.
Hope to see you around the course!
-The Team at Pittsburgh National Golf Club