Hey, Devyn here again! I decided today to go out and golf our course. I am pretty excited about it because I had yet to golf here. I am just always so busy working, golf is hard to fit in. I am hoping to get 18 in so that I can give you a pretty good break down of the experience. I also invite you to leave your experiences in the comments below. I love interaction, I hope to hear from you!
First, I wanted to say this is a challenging course, for males and females. I struggled but, I tend to struggle golfing anyways. I brought my friend Ben with me who loves to golf. We started obviously on 1….
I managed to not do too bad on the first three holes, and had a lot of fun, a few good laughs too! On a side note, our carts are so fast, and oddly enough, talk of the town is we are getting all new carts in the fall for next season.
Then this happened on 2….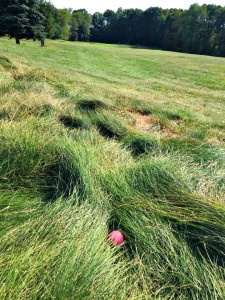 That mistake cost me 4 strokes. I ended up taking an 8 on that hole, which was good compared to when I sent one in the sand.
All in all I think I did pretty well, I was only able to fit 9 in after work. So to spare my embarrassment I will not post my score. It's just below 70 lol.
Also, I fixed that divot!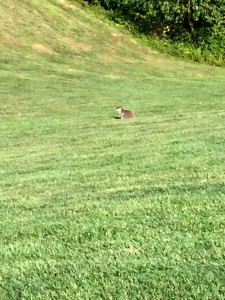 One more thing, if you see this guy on 6, ask him for my ball back please!
-Devyn Bauer